So Lai and I had a pretty cool time today.
He wrapped my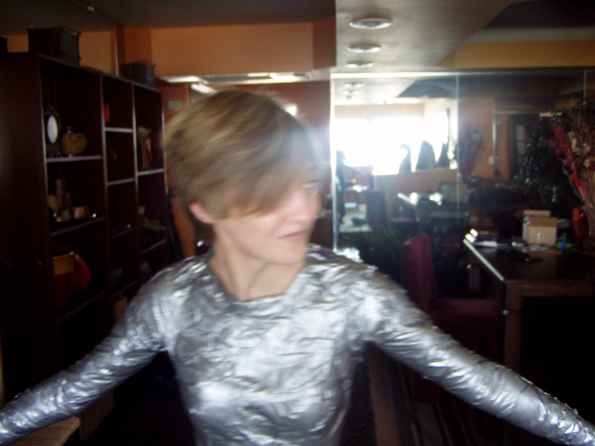 I'M LIKE A ROBOT WOOWOOWOO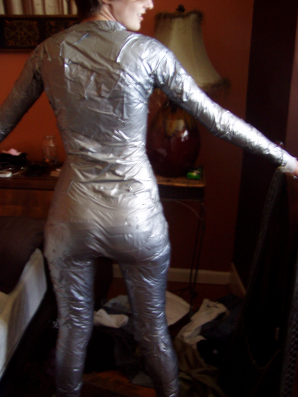 I couldn't sit down. Or bend my limbs. It was pretty cool.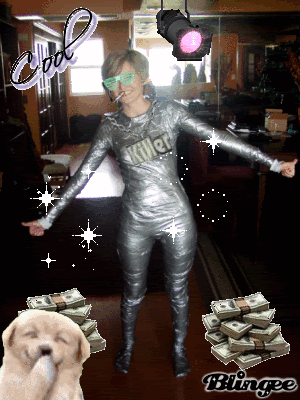 Hell yeah.
To lighten some confusion, it was done on top of crappy clothes, so we cut it all off when we were done. Then I taped it back up, and I'm going to stuff it so I can use it for a sewing model for costumes and other things. See, there's SOME sense to this.
It was still pretty fucking goofy, nonetheless. :]
Current Mood:
silly