Hello, internet! My birthday was pretty cool, and I've been having a good time lately. C:
Lai took me to the Seattle Aquarium yesterday, which was really nice. They had a good many fish, a beautiful Giant Pacific octopus, several sea otters and fur seals, seahorses, clown fish, etc etc. There was also a nice big room with simulated tide pools full of sea cucumbers, sea stars, and anemones, which you could pet, which I hadn't done since I was like, 12. That was fun, my arm went numb from the icy water. :'D
AND LAI GOT ME PUFFIN BOXERS IN THE GIFT SHOP. PRETTY ~AWESOME~. Although I probably won't be able to wear them until it gets warmer, but they were too amazing to pass up.
After that we went to see ZOMBIELAND, which was definitely the best zombie movie I've seen since Shaun of the Dead, and just a great movie overall. I was pretty much giggling throughout the entirety of it. SO MUCH FUN.
Then we got late-night cupcakes. :D Not a drop of alcohol to be had. Yay Ily-style 21.
SO, here are some photos and things of other recent going-ons:
Today I took home a little patch of moss that was growing in a shady corner of a local lumberyard that I pass while walking to or from work. Now it's all nestled and moist in a jar on my windowsill. Manymany thanks to
le_chien
for the wonderful idea and infinite inspirations. <3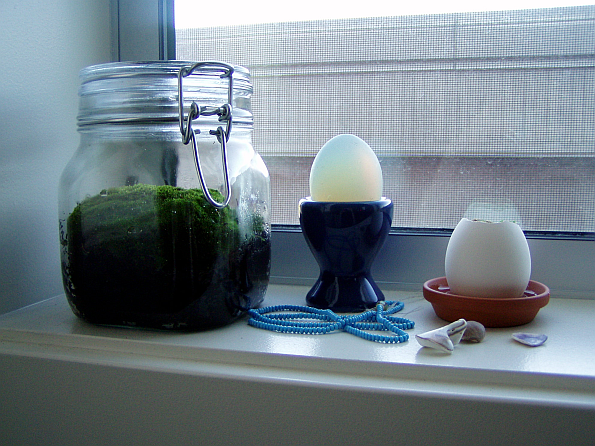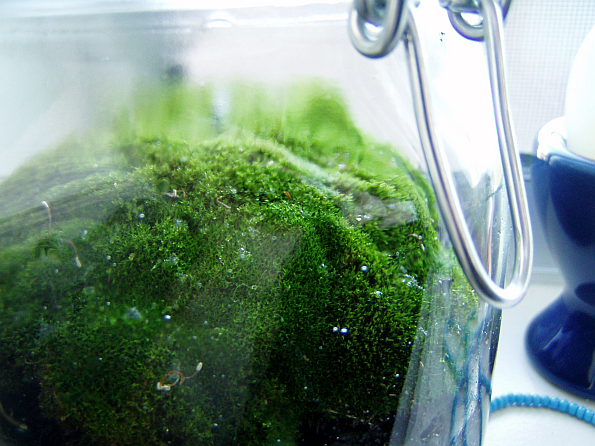 Mmmm, green. And it smells SO GOOD, like earth and damp and fresh rain. After I planted it and gave it a good water, a grumpy little earwig trundled out and ran a few laps in the jar, then hid himself again. So, free passengers, hurray! (I'll need to remember to drop some little produce scraps in there from time to time...)
My windowsill is a wonderful place. On there I also have my magic egg (made of sanded opalite, so it holds light with an orange glow, and reflects shadows in sky blue), some shells from the beach, and a string of African turquoise glass beads I bought at the local farmer's market that's here every Sunday (year round!). Over there is my little eggling, too: a little ceramic egg with baby wild strawberries growing in it.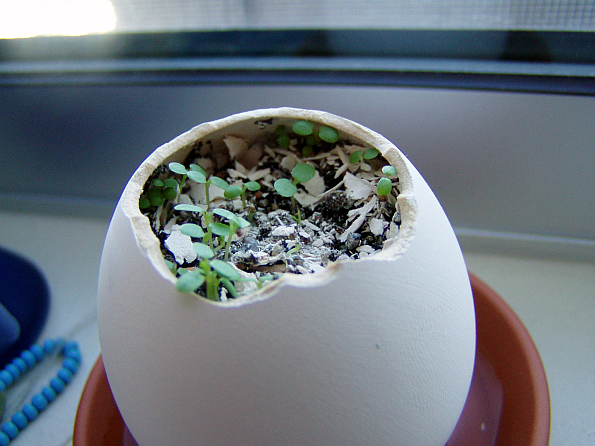 SEEDLINGS. I know it's the wrong season, but I'll just be keeping them indoors until it's warmer. I just hadn't sprouted anything from seed in FOREVER, so it was exciting and they are so small and cute. I can't wait to have little tiny strawberries.
OKAY. That's all for now. ♥
Current Mood:
happy