A FISH. Greetings to KING PERCIVAL, Lord of the Not-Very-Large Tank of Windowsill.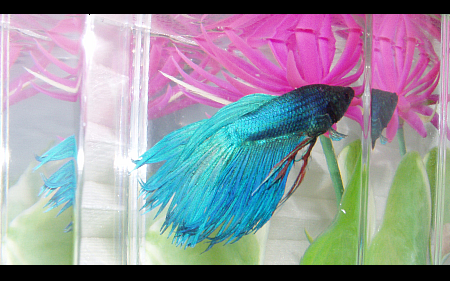 Also just known as Percy. I'm a dork and just named him after
Perciformes
. He's a silly little bugger, though. He's already quite friendly, and can recognize that human = food, and likes to inspect my hand when it's near the tank. Apparently he's terrified of the camera, though, since he ran away to hide in his plant as soon as I brought it out. Aw.
Current Mood:
cheerful
Current Music: Metric - London Halflife